Not only do I love to teach people how to use their Apple products, but I, myself, am completely obsessed with them. I spend much of my time researching the latest and greatest news and information on Mac, iPad and iPhone as well as the hottest new accessories and companion products for them. I have created a list of products that I recommend and some that I personally use for my Macs, iPads and iPhones.
HP Envy 4520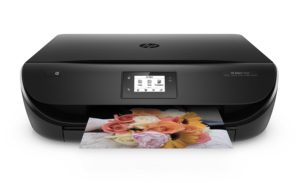 Although I don't use a printer too much, as I prefer to be paperless for the environment and my sanity, I do have one that I use and, surprisingly, love. It's quick, consistent, and simple for printing most items. It's not really a photo printer, but you could print an OK quality photo with it if it's just getting tacked up on the fridge. Read my full review of it
Carbonite
In addition to using an external hard drive to backup your Mac with Time Machine, I recommend an online backup solution as a backup to your backup. This ensures that even if you were to lose or break your backup, you have a backup of your backup. Get a free trial of Carbonite!
Writing down your password is no longer optional. You need to have a password strategy. 1Password is one of the pioneers of this idea. This app securely encrypts a list of all my passwords, credit cards, bank accounts, memberships and important notes. It has saved me so many times and it is the most secure solution available. I use it daily and I highly recommend it, especially if you want to have your password list available on multiple devices like your iPad, Mac and iPhone.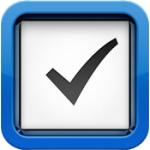 Although Apple has it's own task management system, I have been using Things for years. It helps me to break down my tasks and keep them organized and it keeps me in sync across all of my devices. I can load in tasks for the day, create tasks for a specific project or keep a log of items on a bucket list that I hope to accomplish some day. The interface is beautiful and it just works. There are versions available for iPad, iPhone and Mac.